Mill Valley Patio Refresh for Sale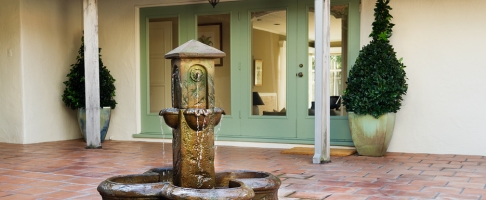 This Mill Valley client contacted Sampson's Landscaping to help them prepare their home for sale. The focal point of their property was a courtyard in the middle of the house but it was in bad need of repair; the drainage did not work, the fountain leaked, he electrical did not work, and the tile was out dated.
We began by removing the existing tile and installed a new drainage system. We then installed the electrical work so the future fountain can be operated from in the house. Next the client and Aaron visited a few landscape material and tile stores and picked out the new tile, 12x12 hand crafted mexican tericotta tiles. We set the tiles in an exterior thin set motar on the existing slab. We sealed all the tiles and we installed a water feature.
We worked extensively on the clients irrigation system to get it working properly which also reduced their water bill signficatly.